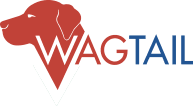 Wagtail UK Ltd
GALA DINNER & AWARDS SPONSORS
Wagtail UK are international specialists in detection dogs and dog handler training.
Established in 2003, Wagtail UK Ltd provides detection dogs and related services for government agencies such as UK Border Force, HM Revenue & Customs, Police, Trading Standards and Armed Forces. Wagtail is contracted by the UK Border Force to provide 'Body Detection Dogs' in Northern France 24/7, 365 days a year.
An international, multi-award winning company, Wagtail dogs can detect firearms, explosives, drugs, cash, tobacco and products of animal origin including ivory, pangolin scale, bush meat, leopard skin, 'live' animals, bats and great crested newts.
The reputation and success of Wagtail UK led to development the Wagtail International School of Excellence training school in North Wales and a suite of externally accredited detection dog handler training courses. Wagtail are proud that our Explosive Detection Dog Handler course has been awarded the Badge of Excellence quality mark by the Institute of Explosive Engineers (IExpE).
Wagtail International School of Excellence (WISE), Wagtail's training school, is recognised as an Endorsed Centre by the IExpE.
More recently, Wagtail UK has become a leading provider of Free Running Explosive Detection Dogs (FREDDs), having 9 fully accredited FREDDs teams approved by the Civil Aviation Authority (CAA) and Department for Transport (DFT).
FREDDs screen cargo within the warehouse offering a real time detection capability for screening the cargo for explosives in an operational environment.
The dogs are trained to check cargo for a range of explosive materials. FREDDs are a vital part in the air cargo supply chain process to ensure cargo arrives safely and on time.
All of Wagtail FREDDs have undergone intensive training in-line with standards set by the UK Government to prepare them for this role. On a daily basis, the dogs are tested and independently verified to ensure that they are working effectively prior to commencement of operational searches.​ This new method of air cargo security screening will see a reduction in the amount of cargo that misses its intended flights due to failed security screening. FREDDs compliment measures such as x-ray and ETD and hand search, however FREDDs offers a more focussed approach.