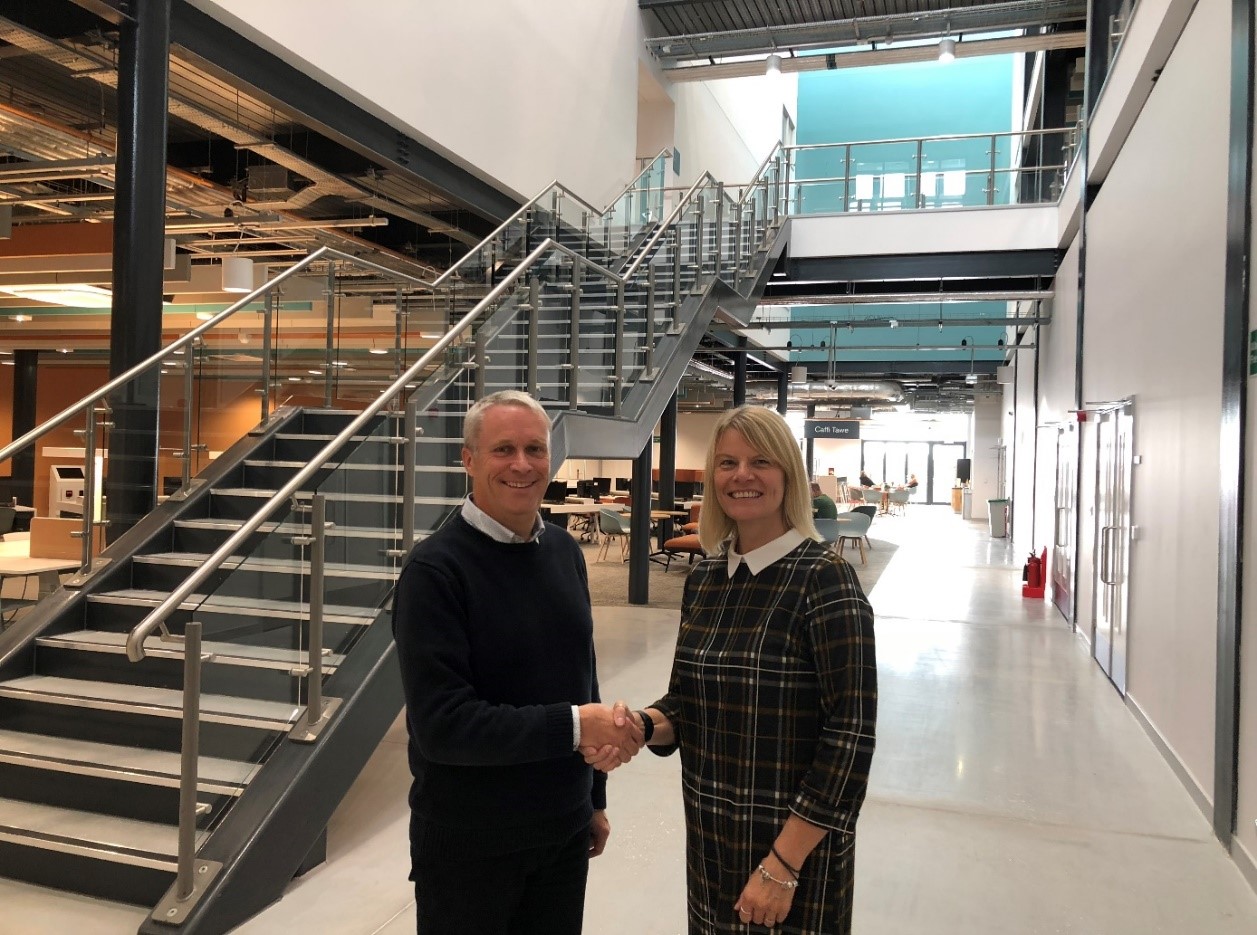 Prof. Ian Wells with Jacqui Dalby IExpE at University of Wales. Trinity St David
The University of Wales is now an IExpE Accredited Centre delivering the OME L6 Apprenticeship (developed by the Trailblazer – SSSG) at their newly built, state-of-the-art learning facility.
The apprenticeship offers each OME professional core knowledge/skills that are common to all, and specific knowledge/skills required for their specialist option. The OME professional will be confident, competent and capable of working within their particular domain and of collaborating effectively with other OME professionals in parallel sectors.
The University of Wales took one step further by ensuring their learning centre and the delivery of the L6 OME was Accredited with IExpE. This provides organisations with greater internal and external assurance and represents excellence in the field of Explosives Education and Training. Working in partnership with IExpE enables the university to use the IExpE logo when marketing their courses.
The L6 OME directly supports membership and professional registration with IExpE, providing all new students on the course with free student membership for one year, allowing access to the website and professionally progress their membership registration, when they complete the training.
If you are interested in finding out more about the L6 OME Apprenticeship or IExpE Accreditation, visit our website > Information & Library > Education & Training, or please contact jacquidalby@iexpe.org